Why Innohome?
Over half of all household fires start in the kitchen. A significant number of these could be prevented with high-quality range safety devices. Innohome's Stove Guard and Stove Alarm – designed in Finland – represent state-of-the-art fire safety technology that can prevent most kitchen fires.
Alert before toxic gases and fire
Innohome's Stove Guard and Stove Alarm are intelligent, self-learning fire safety devices with advanced, award-winning technology that is a result of years of dedicated research and development. The devices react in a risk situation before toxic gases can form and before a fire can start, turning the range off and activating additional alarms if needed.
A traditional smoke alarm is not always enough
Traditional smoke alarms only signal when a fire has already started. They are also not normally recommended in the kitchen because of cooking frequently triggering false alarms. Furthermore, a traditional smoke alarm is unable to help save lives if nobody is at home or if a person is unable to respond to the alarm.
Easy additional safety and support for independent living
The ease of use and installation of Innohome devices is among the best in the market. The Stove Guard and Stove Alarm are also excellent way to support independent living when the use of a range is risky due to old age, illness, or learning difficulties, among others.
Finnish market leader and test success
Innohome is a Finnish company founded in 2005. We are the global market leader in range safety products. Our products have been installed in over 300 000 locations worldwide.
Our products have passed all SINTEF tests for range safety devices, and they fulfill the European standard 50615 requirements.
International development
International awareness of the potential of range safety devices is on the rise. In addition to the recent European standard, for example Norway has passed a law that requires the installation of a range safety device in every new kitchen.
Fire departments in the UK work closely with Innohome, and some regions are offering Stove Alarms for high-risk groups free of charge.
Technology
Innohome combines Finnish safety thinking and intelligent technology
Innohome's cooker safety products, developed in Finland, are based on patented technology that observes cooker use using sensors. The devices react to a risk situation before toxic gases are produced and before a fire starts by detecting cooker top temperature, its change, and cooker use.
Intelligent and self-learning safety
After installation, Innohome's cooker safety products observe and study their environment. The devices' heat sensor adjusts its sensitivity based on the users' cooking style, allowing for exact hazard recognition. The cooker is always turned off in a risk situation.
Observing and reacting
Immediate detection and response to abnormal changes is at the core of Innohome's technology. This enables awareness of causative factors before the ignition of a fire.
Innohome's innovations and technology have received several awards such as the CES 2016 Innovation Awards Honoree and IFSEC Active Fire Product Innovation Award.
EUROPEAN COOKER SAFETY STANDARD
European standard for stove guards
Cooking-related fires form over a half of accidental house fires in the OECD countries, mostly being caused by cookers. The fires are usually due to user errors and risky usage habits, and could be prevented with cooker safety products such as Innohome's Stove Guard. However, until now, the lack of commonly agreed upon specifications for their operation and reliability has slowed the spread of this new fire safety solution.
This is bound to change, as the European Stove Guard Standard EN 50615 ("Particular requirements for devices for fire prevention and suppression for electric hobs") was published on March 6, 2015, by the European Committee for Electrotechnical Standardization. Safety devices that meet standard requirements prevent kitchen fires effectively. The standard brings clarity to the market and acts as an aid in purchase decisions for those wishing to improve their home fire safety.
Awards
Innohome's state-of-the-art Finnish technology and innovative products have received several awards.
Awards
Innohome's state-of-the-art Finnish technology and innovative products have received several awards.
CES 2016 Innovation Awards Honoree
Finnish Security Awards 2015 Winner
IFSEC 2014: Active Fire Product Innovation Award
EFE Awards 2014 (Excellence in Fire and Emergency): Innovation of the Year
President of the Republic Innovation Award 2007
Tuottava Idea (Productive Idea) Award 2007





Articles
Cooking fires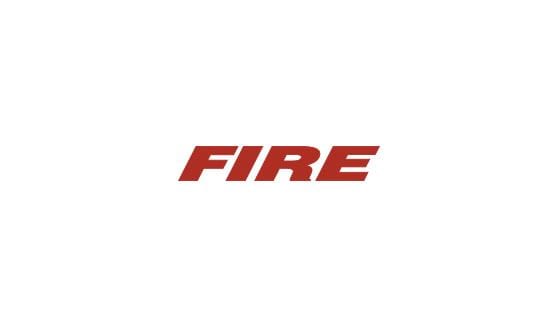 FIRE magazine: When changing behaviour is not enough
We are looking for the next big thing. What can we do next to make a big difference to fire statistics? We spent ten years getting to a point where fire safer cigarettes were on the shelves. We put smoke alarms in peoples' homes; we changed the fabric on our furniture; and we keep telling people about...
Read the article »
Cooking fires
Newer homes and furniture burn faster
Research shows that 30 years ago, you had about 17 minutes to escape a house fire. Today it's down to three or four minutes. The reason: Newer homes and the furniture inside them actually burn faster. A lot faster. To demonstrate, Rossen Reports went to Underwriters Laboratories in Chicago, where two rooms were...
Read the article »